In order for our body to be in tip-top shape, we need to become more active in our actions and choices. One way to do that is to go the extra mile, literally and figuratively. Walking more steps can be the most minimal workout you need that can engage you to have a healthier lifestyle. No need to go far into strenuous activities if you can't keep up with them. Walking 5000-10,000 steps a day is equivalent to a 3-5-mile walk is the amount you need to take if you want to lose weight. It might be intimidating at first, but you already take a thousand steps at home. Just taking the initiative to walk more steps is better than not doing it at all here are some reasons why you should consider doing it.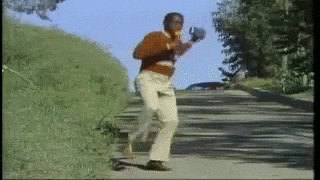 Improves blood circulation
The more the body moves the more blood is pumped and circulated throughout the body. This helps your body functions a lot which improves your overall health condition. Your cardiovascular and respiratory system must work more actively. This reduces the risk of serious illnesses like heart-related diseases, hypertension and many more. A type of exercise you can try to make walking into a workout is brisk walking, which is walking in a faster pace.
Increases your stamina and endurance
As walking becomes more of a habit, you can notice that your energy tends to decrease less, and you can walk much longer and even go at a much faster pace. This is because your legs have become more accustomed to the pressure of walking in long distances. Your legs tend to be more toned, calve muscles become firmer and even your bone density can increase just by walking thousands of steps a day.
Boosts your mood
Studies show that walking for 30 minutes a day is not only good for your health but improve your mood too. That's because having regular exercise, promotes the production of feel-good endorphins which helps improve mood and reduce stress hormones. That's why going for a walk can be a therapeutic activity that can help ease your stress.
Prevents the flu
People who engage in walking at least 20 minutes a day, 5 times a week has less chances of getting sick compared to those who engage in a high energy exercise once a week. This just shows how walking can impact your day to day health.
Lets you live a healthier life
The overall benefit of taking longer walks and walking more steps is it gives you plenty of benefits that you might not be exactly aware of. Taking the initiative enables you to live a healthier life without overstepping your boundaries.